Fresh Start, Fresh Tactics: How a New Approach to Upskilling & Reskilling Is Redefining the Workplace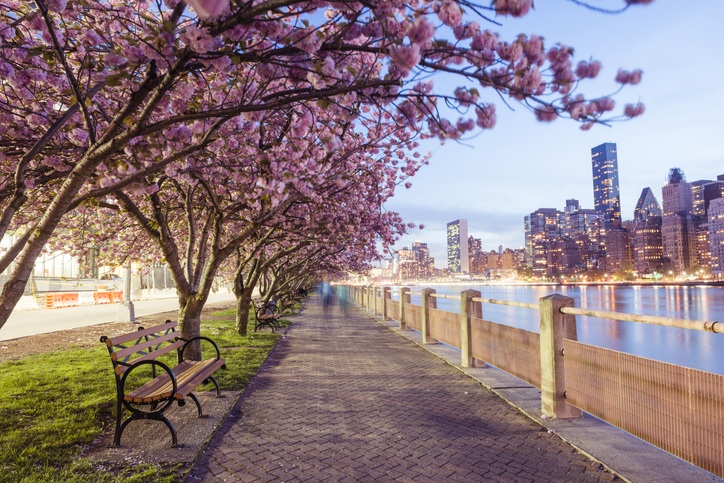 As a leader of a fast-growing global company in the HR space, I am passionate about helping companies realize the full potential of their people, no matter where they are in their career journey or which industry they operate within. The events of 2020 have caused us to adapt personally and professionally in ways none of us could have predicted, and have proven why upskilling and reskilling are so important; we need to evolve at lightning speed to survive, as discussed in our recent article. Businesses are having to rethink how they approach and invest in talent management, with the focus shifting from replacement to redeployment of people.
Investing in career development has become increasingly important as companies seek, retain and develop talent. The way we choose to nurture new and existing skills within the workforce can also help build human-first, future-proof businesses. At LHH, we understand that how we invest in and develop people will result in whether a company thrives or not. We follow the philosophy of the "Return on the Individual"—investing in the development of people at key moments in a person's career. From when they first join to when they have opportunities to move into new roles or senior leadership positions (or even when seeking roles outside of the organization), this approach has revealed itself to be of prime importance this year.
Reskilling was at the center of the talent conversation in 2020, with several companies, including JPMorgan, Accenture and Verizon, having evolved their approach to reskilling, launching million and even billion-dollar programs to help Americans improve their knowledge and skills during the pandemic. Indeed, the current health crisis has prompted a surge in interest in reskilling among both employers and employees looking to contribute to an adaptable and future-ready workforce. With technology like AI and machine learning automating jobs in many sectors—and the new roles emerging as a result—it's important that employees stay agile in their skills and engage in continuous learning.
After speaking with Deanna Mulligan, CEO of Guardian Life Insurance Company of America, it soon became clear that fostering a culture of learning within the workforce was already a priority for some businesses pre-pandemic; so much so, that Mulligan wrote an entire book on the subject: Hire Purpose: How Smart Companies Can Close the Skills Gap. Exploring what defines a "learning and growth mindset," Mulligan discussed the organization's work with General Assembly—a global leader in upskilling and reskilling—and how this investment has already paid off. From the creation of more sustainable roles for graduates to reskilling call center workers to be coders—and even dedicating a day to micro-learning for employees across the business—Mulligan's advice was to "start small and keep moving forward."
Organizations are waking up to the fact that investing in reskilling and upskilling to prepare employees for the future is ultimately good for their people and their business.
Why make upskilling a priority?
To put it in terms we can all understand, many leaders see little value in investing time and money in staff members when they have no guarantees that they are even going to stay. To them, upskilling is not an investment – it's a cost, and one that will always be pushed to the bottom of priorities when push comes to shove.
But according to Gartner, managers who are good at developing their direct reports' skills are known to boost their employees' performance by as much as 26 percent—yet almost half (45%) of managers say they don't feel confident doing so.
So, while upskilling might be a trending topic, adaptability must be the primary focus. The old hire-and-fire model for evolving companies is no longer the socially-responsible approach—and even if it was, the volume of expertise needed simply isn't out there anymore.
Ensure upskilling doesn't slip through the net
Ambitious people are motivated by personal goals; they are on a journey towards their ideal working life, with all the different stops planned out before them. As a leader, it's almost impossible to know what that journey might look like. If your team member feels like their journey is being set off course by a lack of communication, personal development opportunities being pushed back, or conspicuously absent pay raises and promotions, they might start to feel lost—and begin looking for another way to get where they need to go.
Of course, while it's one thing to develop a reskilling plan for your employees—it's quite another to prioritize (and stick to) amidst trying times. With the usual barriers of being too busy or with attentions diverted elsewhere, the added challenge of effective communication from behind a screen—and knowing when a team member might be ready to engage in that conversation—is one of the reasons why upskilling might fall by the wayside. Ultimately however, this won't make a difference to your employees. If they feel they aren't being supported, they will start to feel disengaged; bad news for them, their work, and the business at large.
The bottom line? Upskilling and reskilling can save a company more money than the initial investment involved in delivering it. It sounds like a big undertaking, but not if we view it as a continuous investment. To simplify things and work towards a new vision, I would suggest approaching the challenge in the following three ways:
Invest in analytics and assessment. While many are spurred on by their own ambitions—are they bringing that drive to work with them? As a business, having robust skills mapping and an individual assessment process in place allows you to set priorities and keep everything objective, ensuring that everyone in your organization feels seen and heard. It also shows you who is most adaptable—and therefore who is worth investing in. While the metrics by which people are assessed are likely to vary according to their role, it is essential that steps to progression are clearly signposted, and that everyone is held to the same standards—wherever their personal strengths may lie.
Implement new approaches to learning. Whether you're teaching your team new skills or empowering them to enhance the skills they already have, it's worth breaking the steps down into bite-size chunks on demand, ensuring employees don't get too overwhelmed. You could enlist the support of external coaches when onboarding new hires, develop training in-house, and leverage mobile and remote learning platforms.
Make feedback transparent. This is something that managers should always be working on, endeavoring to offer constructive feedback in the moment and making the route to success crystal clear. When taking a new employee into the organization, giving them a coach as an incentive is a great way of showing them that the company is invested in their career.
While it's crucial that things are kept equitable, there is no one-size-fits-all approach to the upskilling and feedback process. Best practice for career development varies from sector to sector, role to role—and of course from person to person. It all depends what stage an employee is at in their career journey—and what their destination might look like. As one of the best ways you could invest in your workforce, both from a personal development and productivity point of view, I anticipate a bright future for those businesses willing to embrace this positive change in 2021.